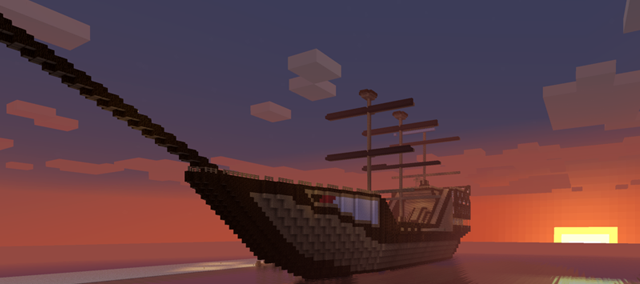 The
Epic Creations Event
will be starting this month. This event will be recurring monthly. Those who wish to participate will submit their best creations to the staff for judgment and the best creation will earn its creators(s) a prize of 25000 MT Credits and your creation will be displayed on the front page news post!
You must own the creation in Minetown to have it eligible to be in the competition.
If you enter with multiple people the prize will be split between your team.
You may only have one entry. You can edit your post if you want to change it.
There is no theme for this month.
The creation must be in the normal world, not in the creative or guest world.
The team size limit for this month is 5 people.
You must build something new, previously built creations are not eligible.
What they will be judged on:
Creativity

- How creative your creation is.

Originality

- How original your creation is

Overall presentation of the creation

- How good the creation looks in overall
Each section will be rated on 10, for a 30 points total. Final scores will NOT be given out at the end and only the top-3 will be announced.
To submit your building go to the forum thread
Epic Creations Event
and submit a post there with your creation. The warp there and pictures of your creation.
Good luck and may the best creator(s) win.