Minetown February Build event theme is

Valentine's Day

or

Anti Valentine's Day

!
The top 3 winners of the Building event will each win a copy of Beat Hazard and Minetown Credits
To join the event Enter the Event world and find an Unused lot. Stand in it and make a Pe ( /pe open I Want This Event Lot :) Thx )
There is a change. You now get more Gold for your project
There is a "LOOT CHEST" in the shop where you can get 2 stacks of Gold Per Day
Builds will now be judged purely on creativity.
Spawn Market Lots Lottery has finished and winners announced
Heiwashin and others will also be running several events during the week/month.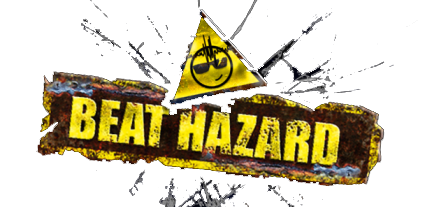 Many thanks to Steve Hunt who donated 7 copies of his game Beat Hazard for prizes to be used in upcoming events
About the new world and new hardware
Hello fellow Minetownians,
I know a lot of you are impatiently waiting for the new world and the new hardware, we are too.
As always, nothing goes as expected and the set up of the new hardware got delayed due to necessary SSDs firmware update that came out recently. We've made a decent progression on the construction of the MT1.0 world. We would have liked to release the world sooner, but we finally decided to plan the release at the same time as the new hardware.
At the same moment, we will take the oportunity to rebuild the server entirely in a more optimized way. We will rebuild and rethink everything from A to Z to make the server run at its best.
Our dev team is currently working on multiple custom projects to optimize the server in various means. As usual, we are always looking for new talented developers/system admins/network experts to join the team. If you think you have what it takes and have some time on your hands that you would like to contribute to Minetown,
fill an application here
! We expect the new server to be ready within 1-2 weeks if no other problems show up until then. And do not worry about the current server/world,as it been mentioned numerous times, everything will be kept. The two servers/worlds are going to be merged and it should be explicitly impossible to tell to which of the 2 you will be connected.
Thank you for choosing Minetown as your Minecraft server !
Regards,
-sawine
As usual, the votes restarted for the month on the top sites. We encourage you to go vote ! Your votes are an important part of Minetown's growth and success. Please vote for us as much as you can, it really does help.
The rewards for the top voters rewards are:
1st. 35$ donator pack + 15000 MT credits
2nd. 20$ donator pack + 10000 MT credits
3rd. 10$ donator pack + 5000 MT credits
And the winners for the month of January are:
Congratulation to our winners and thanks for voting !